Shanghai Gokai Industry Co., Ltd. is specialized in researching, developing, manufacturing PVC foam board, Acrylic Sheet mainly. The Company was founded in 2009, there are 2 factories, 10 production lines, the headquarters is located in Shanghai, China. We introduced advanced production equipment and processing technology, also the world-leading equipment and rich experience with this process. All these enable Gokai to produce PVC foam board, acrylic sheet, with excellent quality. It is perfectly matched to the requirements of the market.
Our products are mainly exported to, such as Argentina, Brazil, Canada, Nigeria, Mexico, Saudi Arabia, UAE, UK, USA, Malaysia, Thailand, Vietnam, Spain, Romania, Algeria around the world. We are also SGS Audited Supplier. And we pass CE certification. We focus on quality that we adopt strict quality inspection control methods in order to ensure the reliability of product quality. 
Also it was named PVC foam sheet.We offer Advertising PVC foam board, Building Materials PVC foam board, Furniture PVC foam board. Thickness 1mm to 30mm. Our products are widely used in furniture, advertising, building materials, decoration and industrial applications and other fields.
Also it was named plexiglass sheet. We offer Cast acrylic sheet and Extrude acrylic sheet, Acrylic Mirror sheet, Acrylic Light Guide Sheet, Acrylic sheet mainly used in advertising, lighting, building industry, sculpture, decorative and also in the tub, the bathroom. Thickness 1-500mm. Advanced manufacturing processes ensure acrylic sheet has excellent stiffness, strength and superior chemical resistance.
We have 10 production lines, 1*20GP about 10days to finished, 1*40GP about 15days to finished.
We have 200 employees, more than 20 technical engineers and 80% of them have bachelor's degree.
Raw material is 100% virgin.
Standardized production.
Export package and Specialized cabinet.

Customized sizes and thickness and color are available. Welcome to share your idea with us, let's work together to make life more creative.
We have 200 employees, more than 20 technical engineers and 80% of them have bachelor's degree.
Companies adhere to the integrity of the cornerstone, quality of survival, science and technology innovation as the driving force, the pursuit of excellence, create extraordinary quality. We are willing to cooperate sincerely with customers at home and abroad to keep up with the times and create brilliance together.
Gokai always adhere to the principle, people-oriented, integrity management, quality utmost, premium reputation.
Innovation is the essence of Gokai culture.
Innovation leads to development, which leads to increased strength, All originates from innovation.
Responsibility enables one to have perseverance.
Gokai has a strong sense of responsibility and mission for  clients and society.
It has always been the driving force for the development of Gokai.
Cooperation is the source of development.
Work together to creat a win-win situation is regarded as a very important goal for the development of corporate.
By effectively carrying out integrity cooperation,
AWESOME WORKS THAT OUR TEAM'VE CONTRIBUTED TO OUR CLIENTS!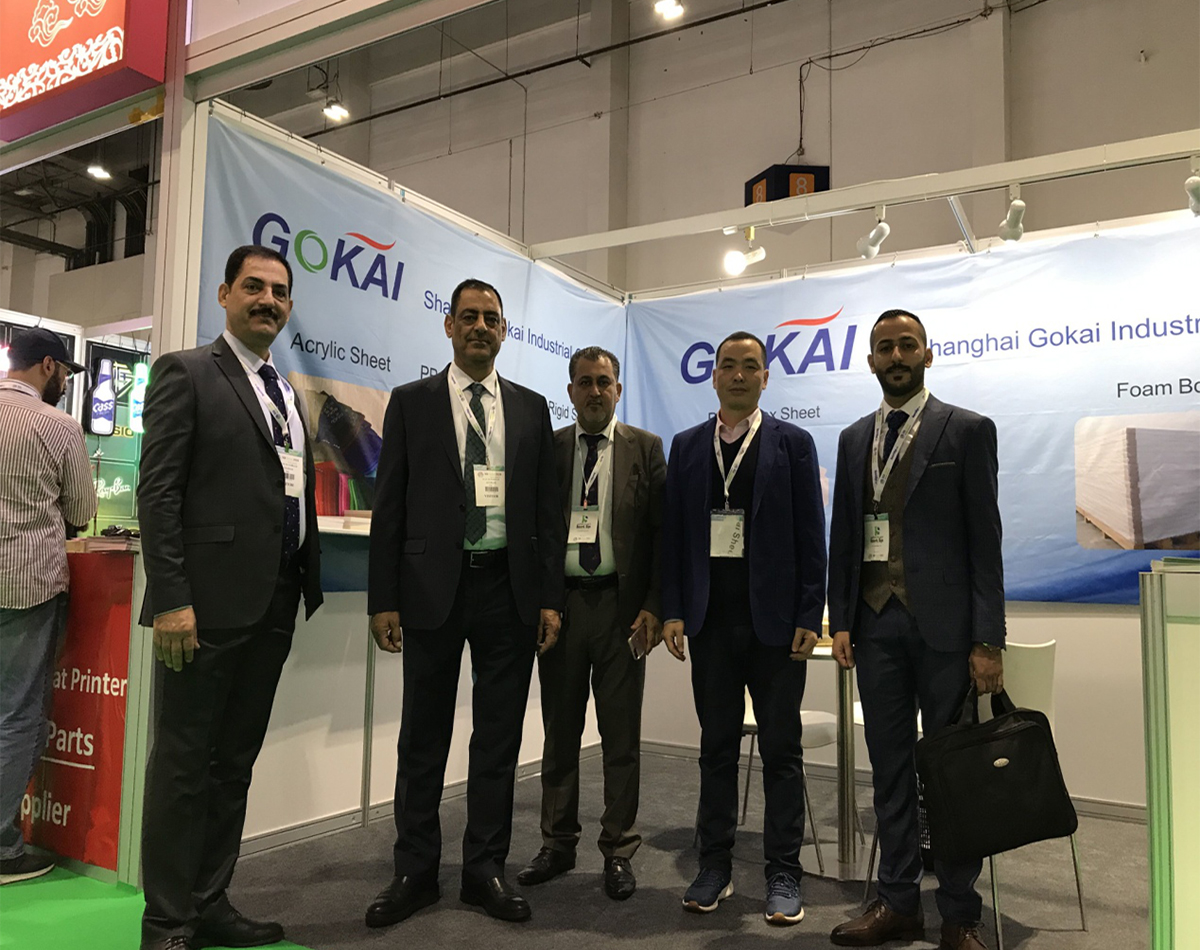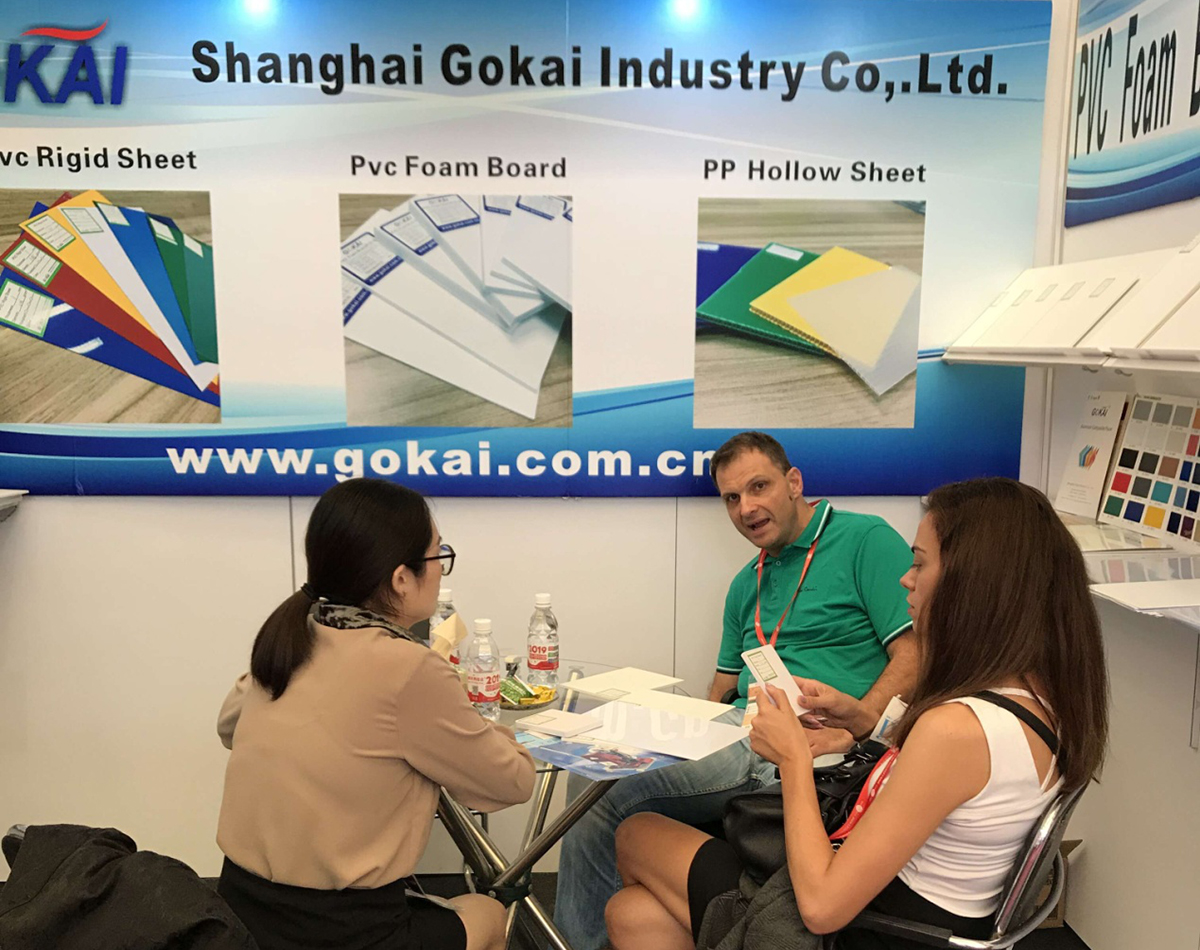 Customer visit Gokai Exhibition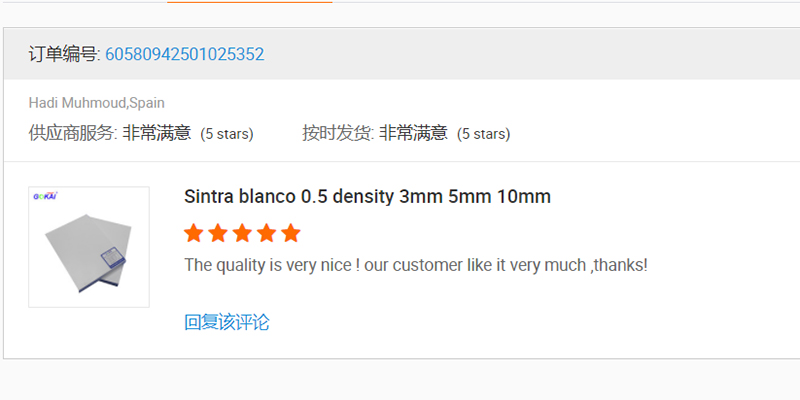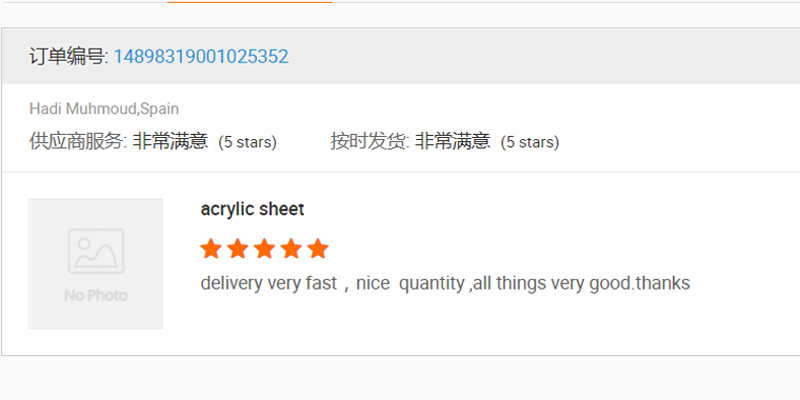 Pvc foam board of order : 5 Star
Acrylic sheet of order : 5 Star